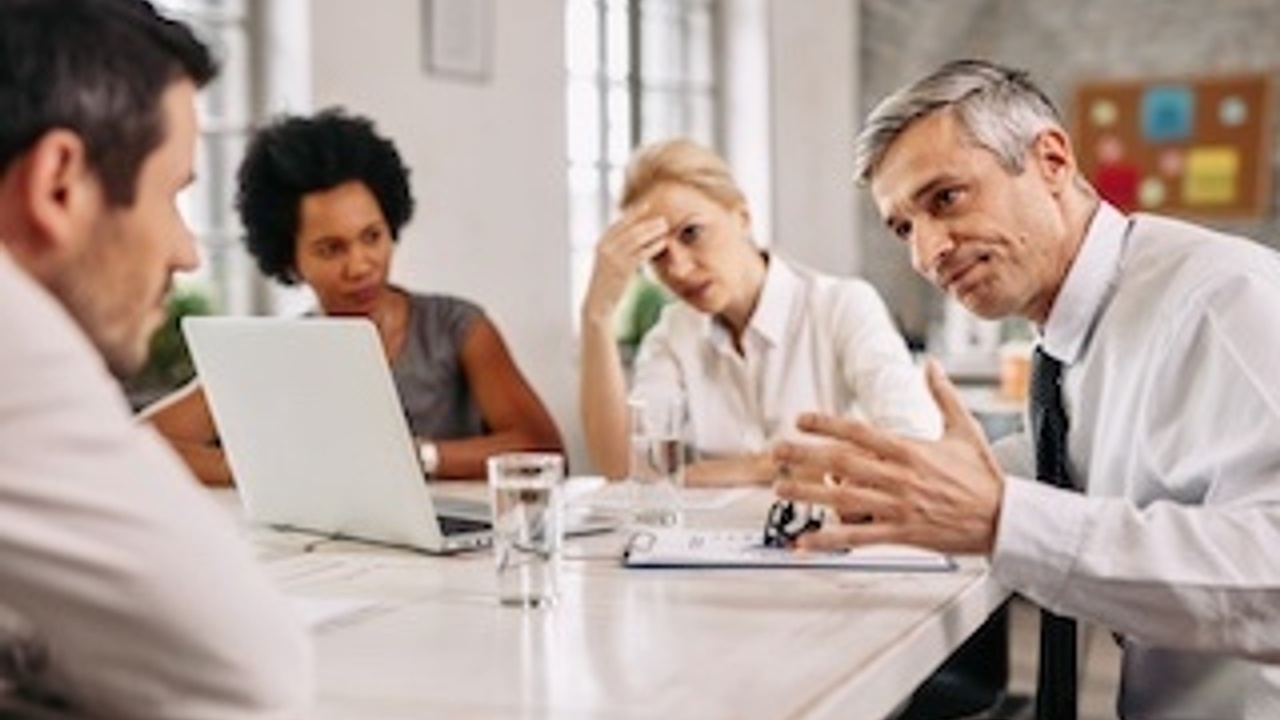 How to Manage Conflict
Oct 01, 2022
When seeking to learn more about your own personality type, there are several tests and other tools available. For many years, the Enneagram system has been regarded as one of the most effective of these tools, offering nine different personality archetypes that could potentially serve as a roadmap to help you become more aware of the patterns that operate in your life – particularly when you are facing conflict.
As a Certified Riso-Hudson Enneagram Institute teacher and an accredited professional with the International Enneagram Association, as well as a Professional Certified Coach with the International Coaching Federation, Jenny Yoder has used the Enneagram as a guide to help business leaders, teams, and many others overcome conflict and build even stronger relationships. In Episode 109 of The MINDSet Game® podcast, Jenny discusses this powerful system and how you may find it applicable in different contexts.
What is the Enneagram?
The Enneagram is a nine-point figure comprised of three different social styles, which reflect the energy we bring when interacting with others, and three different coping styles, which surface when we are facing conflict. Jenny describes the three social styles as follows:
Initiating. People with an initiating energy tend to be active and direct—they understand the path they're on and are focused on making things happen.
Strategic long view. People with this style tend to withdraw from others in order to process things and come up with new ideas.
Altruist. Jenny says that she also refers to this style as "earning your way," because these individuals are constantly checking in with their own belief systems and values and those of others. While altruists don't step back quite as much as strategic long view types, they also don't make decisions as quickly as initiators—they frequently retrace their steps and turn toward others.
These social styles combine with the following three coping styles to create the nine-point figure of the Enneagram:
Positive outlook. People with this coping style reframe all emotions to be positive—they try to avoid things that are painful or negative, preferring to find the good elsewhere.
Emotional realness. Those with an emotional realness style seek to express their emotions, regardless of whether they're positive or negative.
Competency approach. This style tends to repress emotions, believing that emotions get in the way of whatever they're trying to accomplish.
How can knowing these styles be helpful in relationships?
Jenny says that when facing conflict or other stressful situations, many people tend to dig deeper into their own social and coping styles, which can make it difficult to see things from someone else's perspective. To avoid this, she says that the most important thing is to be a genuine human and be willing to listen—not just to the other person's words, but also to the tone and emotion they are conveying—and try to be with them wherever they are at that time. The goal is not to convince the other party that your perspective or style is right, but rather to try and understand their perspective.
Jenny also emphasizes that while the Enneagram can be a useful tool for helping us gain insight into our own behavior and its underlying motivations, it is not intended to put people in boxes. Rather, it can help you see which box you're already in so that you can try to adopt different styles that may work better for you when needed.
In addition to discussing the various Enneagram styles and how they may come into play during times of conflict, Jenny emphasizes the importance of using all three of our centers of intelligence: the head, the heart, and the body.
Don't miss a beat!
New moves, motivation, and classes delivered to your inbox.
We hate SPAM. We will never sell your information, for any reason.